I read her first comic growing up. This one is even better.

One of the BEST online comics ever. He inspires me to do mine


One of my Favorite Comics, now for FREE online!

I kinda really want them to be Lesbians....*sighs* oh well

Best Webcomic of ALL TIME!!
Well I dunno I loved it. Hard.

Great Place, hosts many comics like PPGD and GrimTales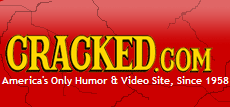 Hilarious and good for time wasting. Great Lists!

I kind of hate her for doing so well. But the comic is Great.
More coming soon.....